The Best Lawn Care in Ridgewood!
Lawn Care in Ridgewood
A well-maintained lawn raises the value of your home and looks incredible. Trust Harvest Lawn Care and make sure your landscape gets the specialized care it needs to thrive this season—and every season! Our professional lawn care technicians are fully licensed, undergo regular training, and use the best products available. You can count on great service, guaranteed.
Our lawn service program includes:
Lawn fertilization
Weed control
Grub control
Disease treatment
Lawn aeration
Overseeding
Soil testing
And more!
Year-Round Lawn Care Services
Your lawn's needs change with the seasons. To keep up with those needs, we schedule visits throughout the year. This includes using fertilizer in the spring to wake up your grass and iron to stimulate root growth in the fall. With over 30 years of experience, we've had plenty of time to perfect our approach. Sign up today and see the difference Harvest Lawn Care can make!
When you partner with us for lawn services in Ridgewood, we will:
Apply high-quality fertilizers that encourage vibrant color.
Prevent crabgrass and broadleaf weeds from germinating.
Keep destructive pests away from your lawn.
Add iron supplements to promote root growth.
Use nitrogen and potassium-rich fertilizer to prep your grass for winter.
Image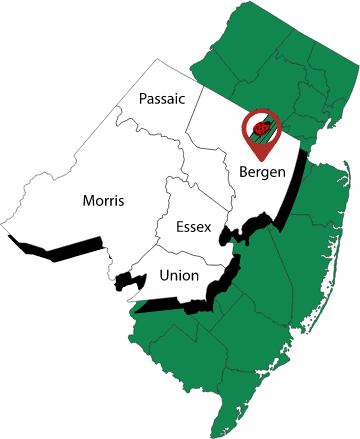 The Harvest Guarantee
We're serious about satisfaction, and strive to provide the best lawn care in Ridgewood. If you aren't completely happy after our visit, we'll come back and re-treat your lawn for free. We'll either get the job done right or give you back your money, it's as simple as that!