Lawn Care in Passaic County
A lush, beautiful lawn brings a lot of satisfaction to a homeowner—plus it benefits the whole neighborhood with its charm. If you want that kind of lawn around your home, Harvest Lawn Care is the company for you. We pride ourselves on delivering the best results to our clients: Grass that is healthy, resilient, and lovely!
Our 6-Step Lawn Care Program nurtures your lawn to vibrancy with:
6 visits throughout the growing season, every 4-6 weeks.

Fertilization catered to the season and your turf's needs.

Built-in weed control that keeps most weeds from even germinating.

Insect control to reduce stress on your turf.

Optional grub control to protect your lawn from root-feeding larvae.

A specialized winterization treatment to help your turf stay healthy and green come spring.

Free service calls between visits.
We back all our work with a 100% Satisfaction Guarantee, so you can know you will always get what you need.
Image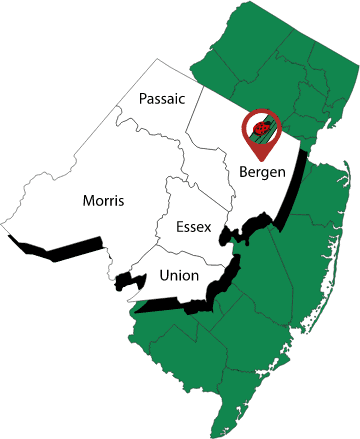 Always Free Estimates
"Look before you leap!" That's good advice, right? When it comes to lawn care, we think so! We start all our services off with a Free Inspection and Estimate so that you don't feel like you have to jump in blindly.
Areas we Service in Passaic County
Passaic
Paterson
Clifton
Greenwood Lake
Ringwood
Haledon
Haskell