Lawn Care in Essex County
Green spaces help reduce stress, promote physical health, and even boost community building. Why not have a lawn that fosters this sort of all-around health? Here at Harvest Lawn Care, we believe in the power of green spaces and specialize in creating healthy, beautiful lawns. 
Our lawn care services in Essex County include:
Free inspections and estimates.

Our proven 6-step lawn care program.

Organic lawn fertilization.

Pre- and post-emergent weed control.

Insect control.

Disease control and prevention.

Free service calls.

24-hour phone lines.

Our 100% satisfaction guarantee.
Image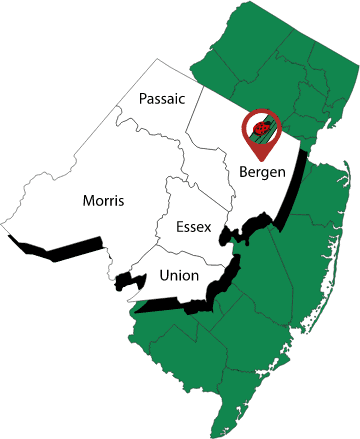 Additional Lawn Care Services
We also offer additional lawn care services, such as:
Lawn aeration and seeding.

Soil testing and pH balancing.

Grub control.
Your lawn can play a key role in the mental and physical health of you and your family. We employ only the most experienced lawn care technicians, and customize all our services to the unique needs of each lawn. Connect with us to learn how we can give you a noticeably beautiful lawn.
Areas We Service in Essex County
Bloomfield
Belleville
Cedar Grove
Fairfield
Maplewood
Caldwell