Lawn Care in Morristown
We know how difficult lawn care can be, not to mention how time-consuming it is. Instead of tackling it yourself, trust our lawn care in Morristown. Whether you have stubborn weeds, brown patches, or an insect problem, Harvest Lawn Care is the solution. You'll see results, we guarantee it!
Our lawn care program includes:
Lawn fertilization

Weed control

Grub control

Insect control

Lawn disease treatment

Aeration and overseeding

Soil testing

And more!
Lawn Care Tailored to Your Needs
You might think that all grass looks the same, but that doesn't mean your lawn has the same needs as your neighbor's. To ensure you get the best results possible, we customize our lawn care based on your property's specific needs. Our lawn care technicians look at the type of grass you have, current soil conditions, and any problem areas. We also listen to any questions or concerns you might have, so you'll always be heard.
When you partner with us for lawn care, you'll receive:
A free inspection and estimate

so you know you're making the right choice.

Our comprehensive six-step lawn care program

 keeps your property looking great year-round.

Organic lawn care options

that give you results without herbicides and pesticides.

Free service calls

if you have any problems between scheduled visits.

24-hour lines

so there's always someone for you to talk to.
Image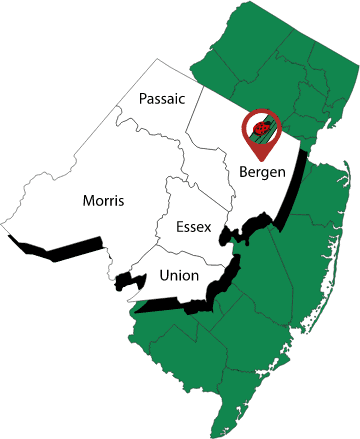 Experienced Local Technicians
If you're looking for a trustworthy, experienced lawn care company, then you're in the right place! Our technicians are the best of the best, with plenty of experience helping our neighbors achieve the perfect lawn. They're also licensed and certified by the New Jersey Department of Environmental Protection and undergo routine training. There's no better option for lawn care in Morristown!
Tree and Shrub Care in Morristown
Trees and shrubs give your home character and differentiate your yard from others in the neighborhood. Serving as providers of shade, shelter for wildlife, and enhanced air quality, they also add seasonal interest to your property. Despite popular belief, ornamentals are not able to fend for themselves. They require just as much attention as your lawn does to remain healthy and stately for years to come. That is why Harvest Lawn Care has an entire department dedicated to providing quality tree and shrub care.
As part of our tree and shrub services in Morristown, you can expect:
A free inspection and estimate to assess the health of your ornamentals.
The power of our 6-step Tree Care Program, customized to benefit your specific species of trees and shrubs.
Root zone fertilizer treatments as appropriate.
Protection from insects and disease throughout the growing season.
Continuous monitoring of your ornamentals to diagnose and solve emerging issues before they get out of control.
Targeted additional services to bolster the health of your plants as needed, including dormant oil applications, trunk injections, specialized sprays, and more.
Exceptional Ornamental Care for Over 30 Years
At Harvest Lawn Care, we have been providing premier ornamental care since 1990. We recognize that your trees and shrubs need special expertise that lawn technicians don't have. To fill that gap, in addition to our International Society of Arboriculture-Certified Arborist Tree and Shrub Care department head, we employ 3 other New Jersey-Licensed Tree Experts. Our outstanding customer service hinges on our dedication to qualified staff and integrity in everything we do.
Flea and Tick Control in Morristown
Say goodbye to pesky ticks and fleas with our flea and tick control service in Morristown! Our highly-effective flea and tick treatments are designed to get rid of these pests and keep them from coming back. Here's what you can expect:
Free inspection: One of our certified technicians will assess your property and identify areas where ticks and fleas are likely to thrive.
Highly-effective treatments: We use a perimeter tick spray to create a barrier around your yard, followed by a blanket treatment to eliminate the current population. We'll also provide ongoing prevention measures to keep new pests from taking up residence.
Family and pet-friendly: Our products are safe for kids and pets, so you don't have to worry about keeping them away from treated areas.
Don't wait until you've got a flea or tick problem - prevent it with our flea and tick control service. Contact us today for a free consultation!