Best Grass Types For New Jersey Lawns
Image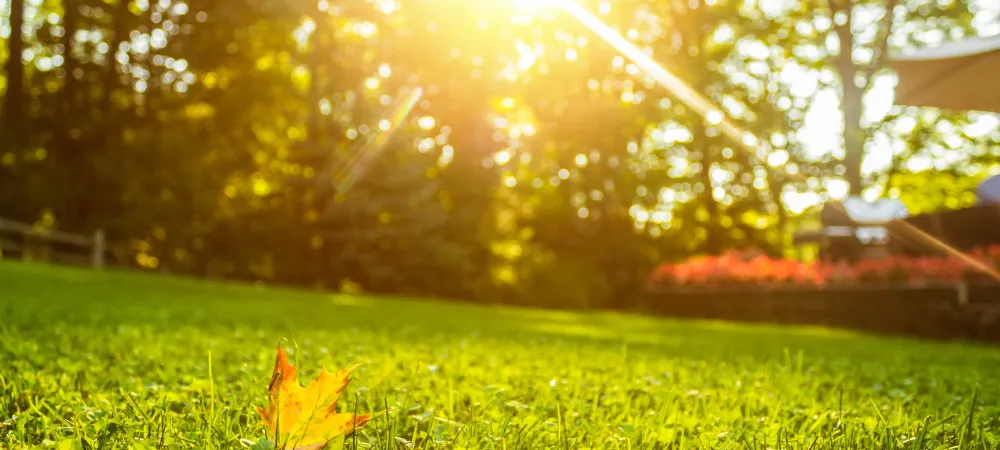 April in the Garden State is the ideal time to overseed a lawn. The grass is waking up from winter dormancy and sending nutrients from its root system to the grass blades. Except for the southernmost portion, New Jersey is located firmly in the cool zone – meaning only varietals that are suited for the winter months will thrive here. If you're thinking about planting a new lawn or patching up a tired and patchy one, learn about the best grass to grow in New Jersey!
What Is The Best Grass To Grow In New Jersey?
Cool-Season Grasses
When it comes to turfgrass, there are two varieties: cool-season and warm-season. As you may have deduced, warm-season grasses are better suited to hot, dry summers, and cool-season grasses are best suited for regions that experience cold, harsh winters.
When choosing a grass varietal, you'll want to consider several factors:
Foot-traffic
Heat
Cold
Drought
Shade
Some grasses score better in high-foot traffic areas but don't do well in the shade. Others score high marks across the board but aren't as good at spreading out and may need some help.
Kentucky bluegrass
Easily the most popular variety in cool-season lawns. Kentucky Bluegrass spreads aggressively, so you won't have to worry about bald or thinning patches as it germinates. The leaves produce a lovely dark green color and are decently tolerant of drought and foot traffic. However, this grass loves to worship the sun, so if your yard is rather shady, you may need to mix this variety with others that are better suited to darker conditions. It tolerates both the heat of the summer as well as the cold winters. However, this varietal may require a bit more lawn maintenance than other types of grass. It has a shallow root system, which is great for spreading quickly, but it also means you may need to water it more often.
Perennial Ryegrass
This grass likes to germinate quickly. It has finer blades than others, which makes it more tolerant of foot traffic. Perennial ryegrass is sometimes referred to as a "nurse grass" because of its ability to repair lawns. The high germination rate allows it to stop erosion and reclaim areas where your lawn may have experienced damage. For instance: if you had to dig up sewer pipes. It reaches maturity in about 21 days, so you won't have to wait long to see results. It's generally more shade tolerant than other grass varietals and has roughly the same cold and heat tolerance as Kentucky bluegrass. One drawback to using perennial ryegrass: it tends to grow in clumps and not spread as broadly on its own – as Kentucky bluegrass does. Therefore, it's good to mix this in with other grasses, so your lawn has a uniform look.
Fine Fescue
Several common varieties of fine fescue are seen in grass seed mixes: creeping red, chewing, sheep, and hard. Whichever variety you choose, you can expect a thinner grass blade, which makes for a softer appearance. The grass has a gray-green hue and is much more tolerant of shade than the other varieties. So if you have a yard with lots of trees, this should definitely make the cut. It's also tolerant of droughts, so if you don't have the time and energy to water on a regular basis, fine fescues are forgiving. It's also good for yards with pets or children as it tolerates a good amount of foot traffic. However, it's not as heat resistant, so you may need to give it a boost in the summer.
Tall Fescue
This is by far the hardiest of the cool-season grasses. It has a medium to high tolerance for all the conditions we've discussed. Plus, it requires less water and fewer nutrients than the other varieties. It benefits greatly from periodic overseeding. Like perennial ryegrass, tall fescues tend to stick together and grow in clumps. Occasional overseeding prevents this. The roots of tall fescue go deep, helping prevent erosion, like perennial ryegrass.
Need Professional Lawn Care
Choosing and maintaining your best grass type in New Jersey can be hard work and time-consuming. However, our lawn care technicians here at Harvest Lawn Care can take care of all the work and give you the yard of your dreams. Contact us today and get a free quote for all our lawn services.